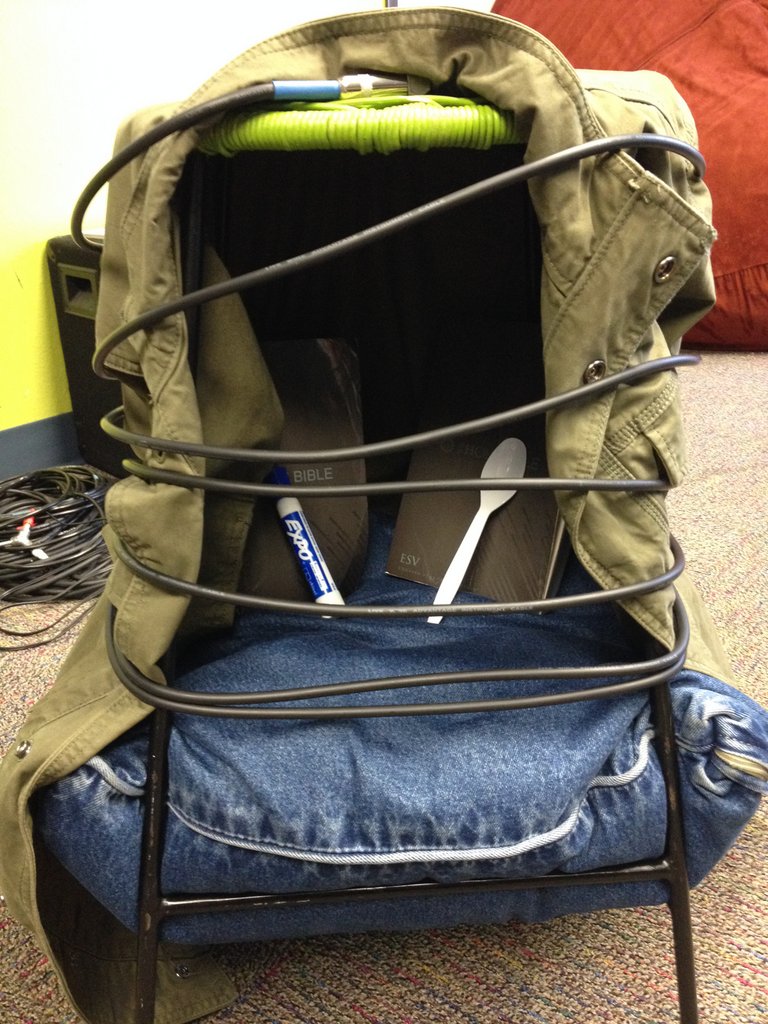 Am Freitag habe ich "The Seed and the Cloud", Paul's neues Buch, zum korrekturlesen bekommen. Und ich habe mich mächtig gefreut, dass ich auch einige Fehler gefunden habe.
Ich kann jetzt schon sagen, dass diese Buch empfehlenswert ist, (wenn man English versteht.) Und das nicht nur, weil mein Name auf der 5. Seite in der Danksagung erwähnt ist.
Heute in der Sonntagsschule vor dem Gottesdienst ging es ums Opfer bringen. In einem Spiel mussten wir unseren Opferalter zusammen basteln.